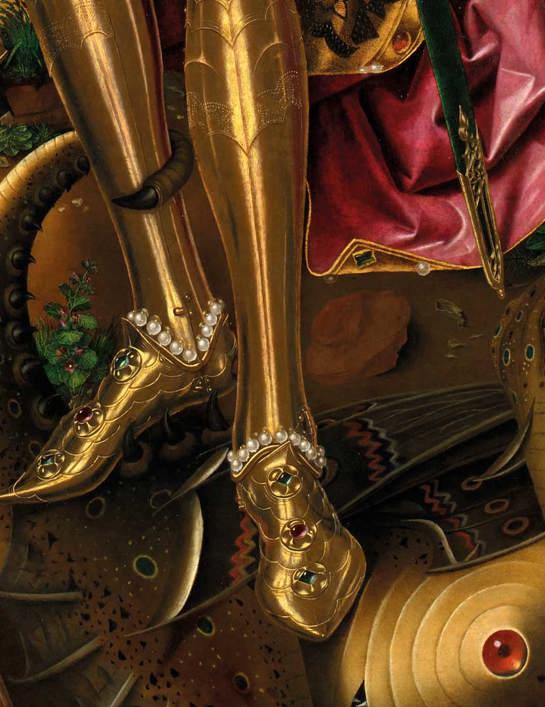 What is conveyed by the armour in Bermejo's Saint Michael Triumphs over the Devil?
In this talk, Tobias Capwell reveals how Renaissance artists used the rich imagery of arms and armour to communicate messages about power and faith.

Tobias Capwell is Curator of Arms and Armour at the Wallace Collection in London, Fellow of the Society of Antiquaries, and an internationally acknowledged expert on Medieval and Renaissance weapons.
Please click here for more information.