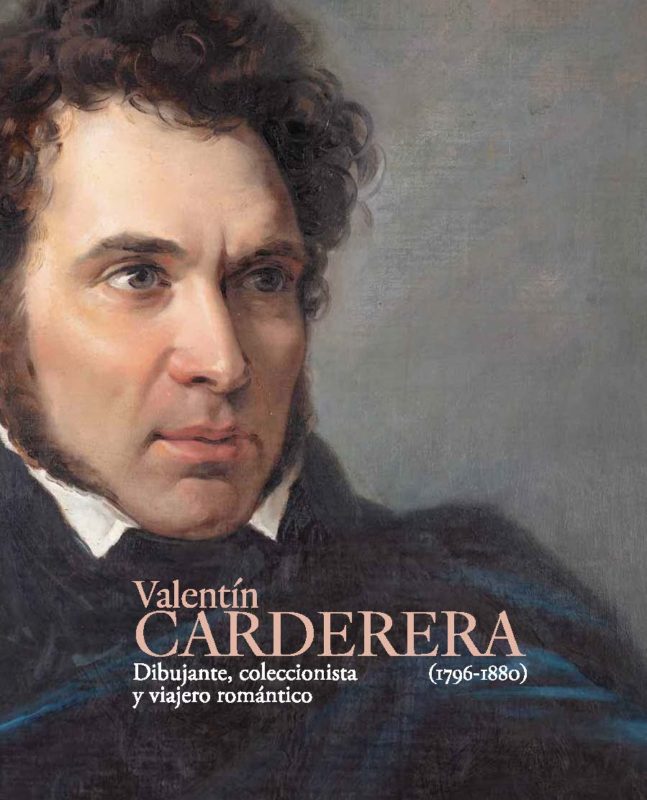 VALENTÍN CARDERERA Y SOLANO (Huesca, 1796 – Madrid, 1880) was a painter, scholar, communicator, collector and traveller. His life was marked by his efforts to safeguard Spain's historical heritage and he journeyed around much of the Spanish mainland to bear witness in his drawings and watercolours to significant monuments, many at risk of disappearance as a result of the modernising drive ushered in by the new liberal order. Member of the Romantic generation and friends with the Madrazo family, Carderera was also in contact with some other figures like Richard Ford and Prosper Mérimée, with whom he shared the same nostalgia for the past and the need to define his position in the complex debate between tradition and progress.
The exhibition—featuring more than a hundred pieces including paintings, drawings, engravings, manuscripts, books, maps and objects—pays tribute to Carderera's work and the significant legacy he left in the Biblioteca Nacional de España. In 1867 the Spanish State adquired his collection of drawings and prints: more than 45.000 pieces which enriched the department of Fine Arts with engravings of Mantegna, Dürer and Rembrandt, among others, along with one of the very few drawings attributed to Velázquez. Click here for more information.
The exhibition opens on 27 September in the Biblioteca Nacional de España's Sala Hipóstila. It was curated by José María Lanzarote Guiral and organised by the Biblioteca Nacional de España and Centro de Estudios Europa Hispánica.
It is accompanied by a an exhibition catalogue which reconstructs Carderera's intense life in six thematic sections, published by CEEH. Until 25 September, the catalogue can be purchased from the CEEH website at special discount price. Click here for more information.